Full Vehicle Maintenance
Keeping Your Car Running Smoothly
You shouldn't just wait for something to break down before you take your car in to the shop. Instead, you should be taking your vehicle in for regular maintenance appointments. This preventative maintenance will help to keep your vehicle in the best condition possible so you can better avoid unnecessary emergencies that leave you stranded on the side of the road. By taking good care of your car, you can get it to run more efficiently, and you can even get it to last longer.
You can trust your vehicle in the hands of our highly experienced auto technicians. We have more than five decades of experience working on American, European, and Japanese vehicles. Furthermore, we are Automotive Service Excellence (ASE)-certified and a member of the Better Business Bureau.
Some of the preventative maintenance services we offer include:
Diagnostics
Brake service
Air conditioning service
Engine tune-up
Oil changes
Radiator service
Shocks & struts service
Steering & suspension service
Timing belt service
Transmission service
Give us a call at (770) 998-0555 to receive a free estimate!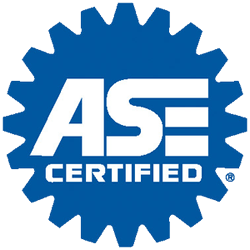 Why Choose Us
Nationwide Warranty
Up-Front Pricing & FREE Estimates
FREE Towing In Our Service Area
Latest Diagnostic Aides & Technology
Service Most Any Foreign Or Domestic Vehicle
Fleet Discounts
We Service American, Japanese & European