Roswell Transmission & Car Care
We Have Over 50 Years of Experience
Looking for high-quality auto repair or maintenance services that won't break the bank? If so, stop at auto shop, Roswell Transmission & Car Care. As a family-owned business, client satisfaction is our top priority. We want to earn your business by providing prompt and reliable Roswell car care for a reasonable price. It's that simple.
Our auto repair experts have more over 50 years of experience providing repair and service for American, Japanese, and European vehicles. Whether you are looking for a simple oil change or a full Roswell transmission rebuild, we can assist you. Call us today at (770) 998-0555 for a free estimate and up-front pricing!
ASE-Certified Technicians at Your Service
While still maintaining competitive prices, we are dedicated to delivering impeccable automatic and manual transmission repair and service. Being Automotive Service Excellence (ASE)-certified, we are committed to providing quality of vehicle repair and service using the latest diagnostic aides and technology. We're so confident in our work that we offer a nationwide warranty! In addition to that, our auto repair business is a proud member of Better Business Bureau.
Offering a Wide Range of Services
Is your oil low? Are your brakes squealing? Is your car in need of transmission repair or some other type of repair work? Let us help. Our experienced auto technicians can quickly and efficiently get your car back on the road.
We offer a wide variety of quality auto services, including:
When you bring your car in for service, make sure to ask about our special discounts. We offer fleet discounts, as well as a discount of 5% off for new clients, AAA Members, AARP Members and senior citizens, firefighters, police officers, and military members.
Call us today at (770) 998-0555 to request a free estimate or schedule an appointment!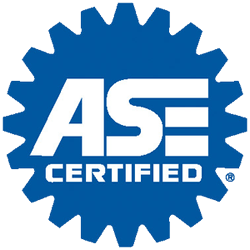 Why Choose Us
Nationwide Warranty
Up-Front Pricing & FREE Estimates
FREE Towing In Our Service Area
Latest Diagnostic Aides & Technology
Service Most Any Foreign Or Domestic Vehicle
Fleet Discounts
We Service American, Japanese & European