Full Brake Service & Repair
Atlanta & Roswell Brake Service
At Roswell Transmission & Car Care, we truly care about the safety of your customers. Bring your vehicle in today for Roswell brake services that will make you feel more confident while you are transporting your precious cargo — your friends and family. We can provide your brakes with preventative maintenance, repairs, or replacement, as needed.
Brakes are designed to let the driver know when they need to be replaced. Listen and look for:

Squealing: Wear sensors indicate the pads need to be replaced.
Squeaking or grinding: These sounds may mean there is excessive wear or damage to the pads and rotors.
Fluid leaks: A puddle under the car could indicate loss of brake pressure.
Brake pedal issues: Pulsation or pressing too close to the floorboard shows excessive pad wear.
Pulling: Vehicles that pull to the side may need pad replacement.
Make sure your brakes are working properly! Contact us at (770) 998-0555 to schedule service.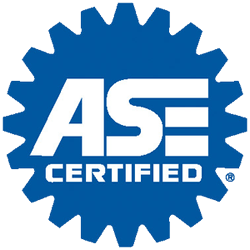 Why Choose Us
Nationwide Warranty
Up-Front Pricing & FREE Estimates
FREE Towing In Our Service Area
Latest Diagnostic Aides & Technology
Service Most Any Foreign Or Domestic Vehicle
Fleet Discounts
We Service American, Japanese & European