A/C & Heating Repair
Keeping You Comfortable in Your Vehicle
Sitting in traffic is bad, but with a broken heater or A/C, your commute can become even more unbearable. Prepare for the season by letting us repair your vehicle's heating and cooling system. We'll help keep you comfortable, and we also won't let you sweat the price. Here at Roswell Transmission & Car Care, we provide quality auto repairs at low costs.
Here are a few common signs that a vehicle's A/C or heater needs to be fixed:

The heater is failing to properly warm the vehicle.
The A/C is failing to properly cool the vehicle.
The vents are not blowing out enough air.
There are strange noises coming from the A/C or heater.
The A/C or heater is producing a foul odor.
Your cooling or heating system is producing leaks.
Call us at (770) 998-0555 to schedule an A/C or heating repair appointment with our Roswell car care professionals.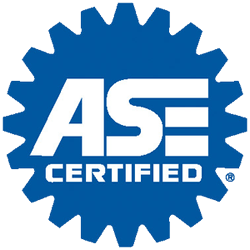 Why Choose Us
Nationwide Warranty
Up-Front Pricing & FREE Estimates
FREE Towing In Our Service Area
Latest Diagnostic Aides & Technology
Service Most Any Foreign Or Domestic Vehicle
Fleet Discounts
We Service American, Japanese & European